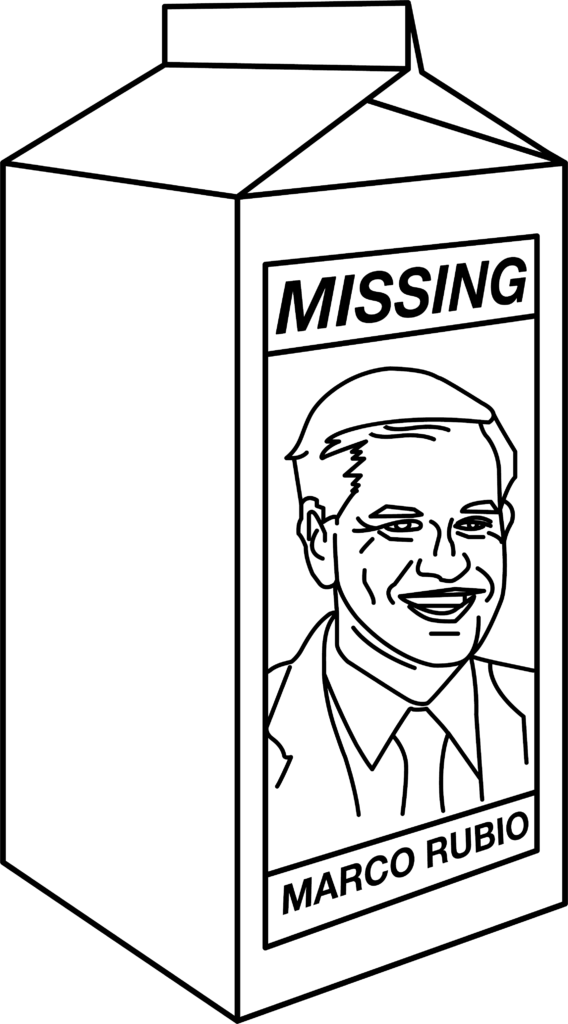 Have you seen this senator lately?
Floridians are trying to find their US Senator, Marco Rubio, and what exactly it is he's been doing that actually helps Floridians since taking office more than a decade ago.
is the last day Sen. Rubio held a public town hall meeting.
On The Issues that Matter Most to Floridians
Sen. Rubio doesn't seem to do much of anything...other than vote against Floridians' best interest.
The American Rescue Plan, H.R. 1319
Child Tax Credit Monthly Payments
The American Rescue Plan, H.R. 1319
Build Infrastructure And Create Jobs
INVEST in America Act, H.R. 3684
Cut Social Security and Medicare
Sen. Rand Paul Budget Amendment, S.Amdt. 3150 to S.Con.Res. 14